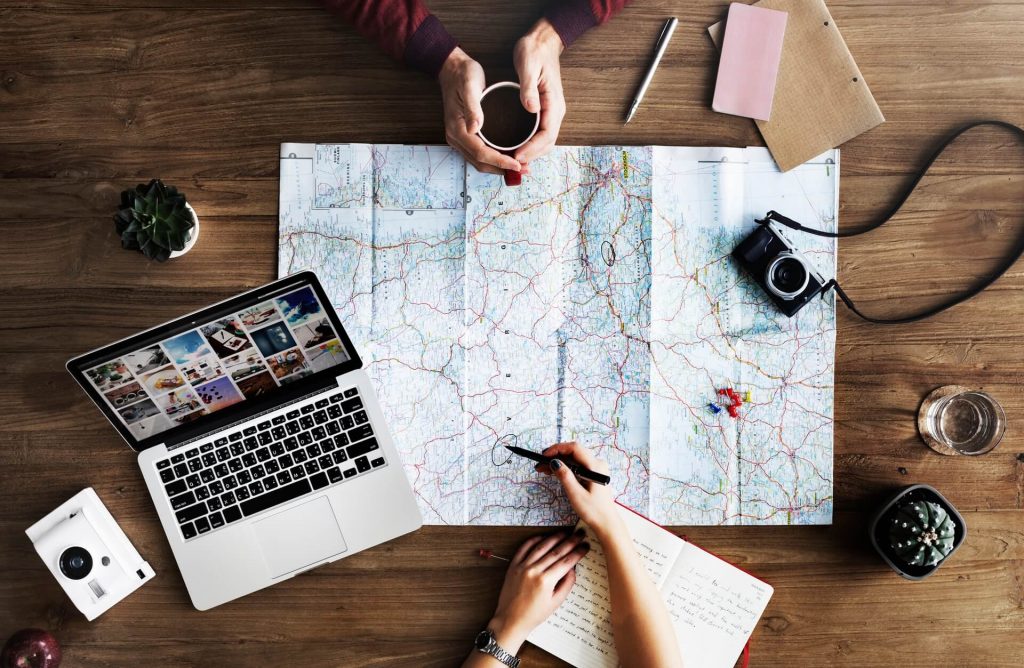 Developing a plan for your new website
So you want a website? You've had an idea or you already have a business and you want to either build a new website or rebuild the one you have.
You understand that building a website is a complex process with a lot of variables so you need to find the right person to look after the project.
I'll do my best to steer you in the right direction with a few tips and tricks to help you find the best person for the job.
Why do you want a website?
Let's take a few steps back and ask why you want a website? This might seem like a really obvious question, but so often people cannot answer this.
Working out why you're embarking on a journey to internet dominance will provide massive amounts of help to setting and reaching your goals.
If you don't know why you want a website, you will struggle to come up with a strategy to reach your goals. If you don't have any goals it will be like driving somewhere without a map or knowing where you are going.
Do you want to increase the amount of leads your business gets?
Do you want to sell products online?
Do you want to show off examples of your amazing skills?
Do you want to connect with an audience?
Maybe it's all four?
There are so many variables when it comes to building a website so it's really important you have a good hard think about why you want to set off on this journey.
Who is your website for?
Who is your audience? Where do they hang out online? Do they read blogs, hang out on social media, or do you just want as much traffic to your website as you can get?
Knowing your audience will help you narrow down where you need to focus on certain aspects of the design, structure and functionality.
There's little point spending all of your time integrating your website with Instagram if all of the members of you target audience hang out on Facebook.
If you already have an audience, great! If not you're going to need to think about a strategy to start building one TODAY. Throwing mud at a wall and hoping it sticks is not a strategy. Get specific about who your audience is and where they hang out and focus on them.
Do you only need a website?
One of the biggest misconceptions i see all the time is people thinking they can build new website and that's it. The traffic will come flowing in and all this new business will come through the virtual door. It ain't gunna happen.
Your website is one important piece in the puzzle of an online marketing strategy, but it's only one piece.
You need to think about building an audience, speaking to and engaging with your audience in a meaningful way that will make it irresistible to buy from you.
Of course you need to traffic in some form to be able to do this, but what kind of traffic and how it's attracted to the site will be determined by your goals and who your audience is.
Do you have branding and a logo?
A lot of times, especially with new businesses a business owner will assume a web designer is capable of designing a logo and branding for a new business.
While this might be true some of the time, often it's not the case. Graphic design and branding is a totally separate area of expertise and should be treated as such.
A well designed logo and branding has the potential to add a massive amount of value to your business and the way it is perceived by your potential customers. This should be a factor in deciding on what kind of investment you're willing to make.
It's true you could have someone design you a logo for a few hundred dollars, but it's also true this will reflect the quality of your business.
Look for a graphic designer who has a style that fits with how you see your business being represented. If you approach a graphic designer with a specific style and try and get them to design something in your head, you're really only hiring someone to drive a piece of design software.
Other things to consider
Do you have content?
Do you have content ready to go?
Do you have your copy written and edited for the pages of your website ready to add?
Are your images resized and organised neatly into folders and named correctly?
What about the technical stuff?
Do you have a domain name and hosting?
Do you know where your website will be hosted or do you need to have that provided too?
Does this include email hosting or will you be using a third party email service?
Do you know what hosting is?
What about marketing and tracking progress?
Do you have a Google account for setting up things like analytics, webmaster tools and other useful services?
Do you have an email list manager such as Mailchimp?
How will you be marketing the site after it is launched?
Have you thought about an ongoing strategy for search engine optimisation (SEO)? How will you attract visitors to your website?
So far we haven't even touched on how to find a web designer or developer. We've asked why, who and what. I'll cover more about finding a website designer and developer in the next post.
By now you should have discovered why you need to build a new website, who it will be targeted at and what other goals you need to achieve to reach success.
Feel free to contact us if you have any questions or to find out how we can help planning your new website and online marketing strategy.