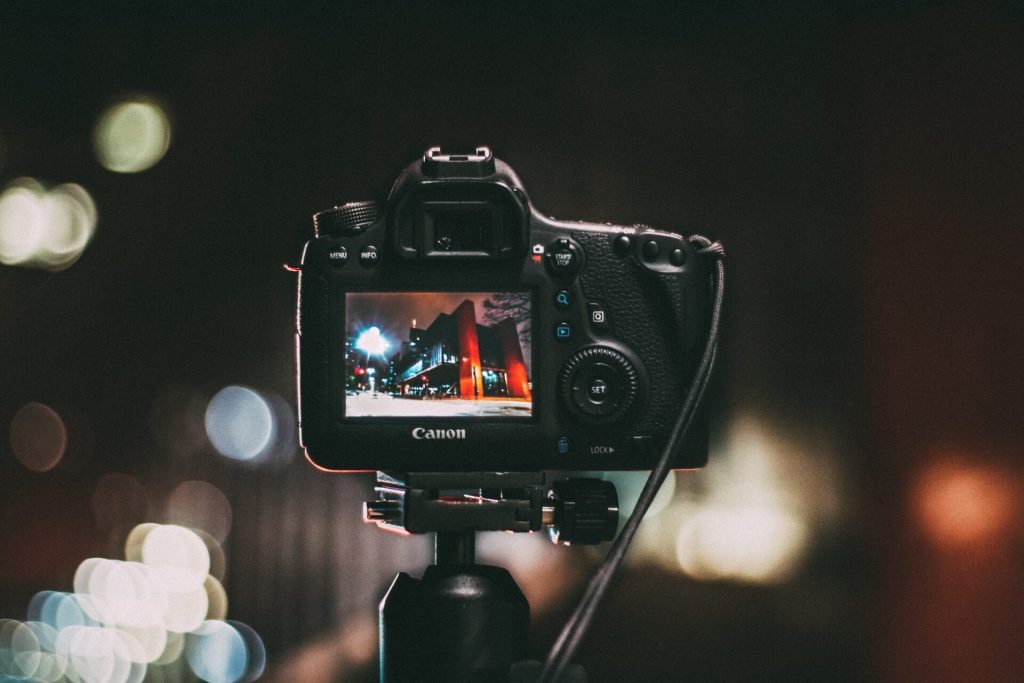 Quick and easy way to create quality video for social media
There is so much content constantly being uploaded to social media and the internet that it can be a daunting task to add more yourself.
A lot of the time technology can get in the way and be a cause of procrastination in getting your videos out there.
Of course the quality will be vastly improved if you start getting into using more high end camera gear but the purpose of this post is to make video creation as quick and painless as possible.
These few simple tips will help you stop overthinking it and start publishing more.
Use your phone camera
It's safe to assume you have a fairly recent smart phone such as an iPhone or Android device. Anything made in the last 2-3 years or more has a camera good enough to publish in an online video.
By following a few simple principals you can get away without the need to use a digital SLR or complex video system.
3 things to remember
Good lighting
Use the rule of thirds
A tripod or a steady hand
Keeping these 3 simple aspects in mind will ensure you can produce quality looking video.
Having natural light or a couple of lamps pointed at you or your subject will make a huge difference in the quality of your videos.
When lining up your shot on your screen, use the rule of thirds. This means you should have your subject in either the left or right third section of the screen, preferably where the third lines intersect.
If you're using your device hand held, make sure your hand is steady. If you are able to use a tripod, even better. You can find mobile phone holders to fit on top of a standard tripod on eBay for under $5.
Don't worry about perfection first go
You're probably going to need a few takes to get the perfect video. You will be able to trim the clip down later so leave the camera recording while you do a few takes.
If you mess something up:
Stop, leave the camera rolling
Take a few breaths, leaving enough time in between for editing
Start again
Repeat until you get your best take
Leave some time at the end for editing
Edit to length on the device
Now you've recorded your clip you probably have a few takes.
Most recent model smart phones have the ability to do basic edits to trim the length of your video. Find the section you want and trim it to length. Save is as a new clip just incase you want to refer back to the original.
Different social media platforms allow different length videos. For example Instagram currently allows up to 1 minute of video. Keep this in mind when you're recording your content and editing it down. You can even edit in Instagram but i find it easier to do it before hand.
There is some powerful software available such as the iMovie app on iOS enabling you to edit separate clips together, add separate audio such as music or overdubs, but for now let's use a single clip with sound recorded with the phone microphone.
Write an accompanying post with hashtags and upload to social media
By now you should have your video edited to the best take at just the right length ready to upload to social media.
It's always good to write a short post to describe the video for people who may not automatically decide to watch it. Keep it short and descriptive so that it can be read at a glance.
If you're uploading to somewhere like Instagram or Facebook you can also use hashtags to enable people to be able to search more easily for relevant topics.
Hashtags should be related to the content of your video. For example if you want people to be able to find the video of you playing a song on guitar you could use hashtags such as #guitar #guitarist #song #songwriter #music and more.
It's pointless to use unrelated hashtags unless you have a specific reason such as getting more followers on Instagram. In which case you could use some hashtags like #tagsforlikes #spamforlikes. Try not to come across too spammy though.
Now you can post your video and wait for the likes to roll in! 🙂
Next steps
The sky's the limit when it comes to editing video. The purpose of this post was to give you some ideas on how to make it as quick as easy as possible while producing quality looking content.
Now give it a try! Think of something you want to post, grab your phone and start filming. As with everything practice makes perfect so the more you do it the better you'll get.
Contact us if you would like help with ideas about creating content for your website