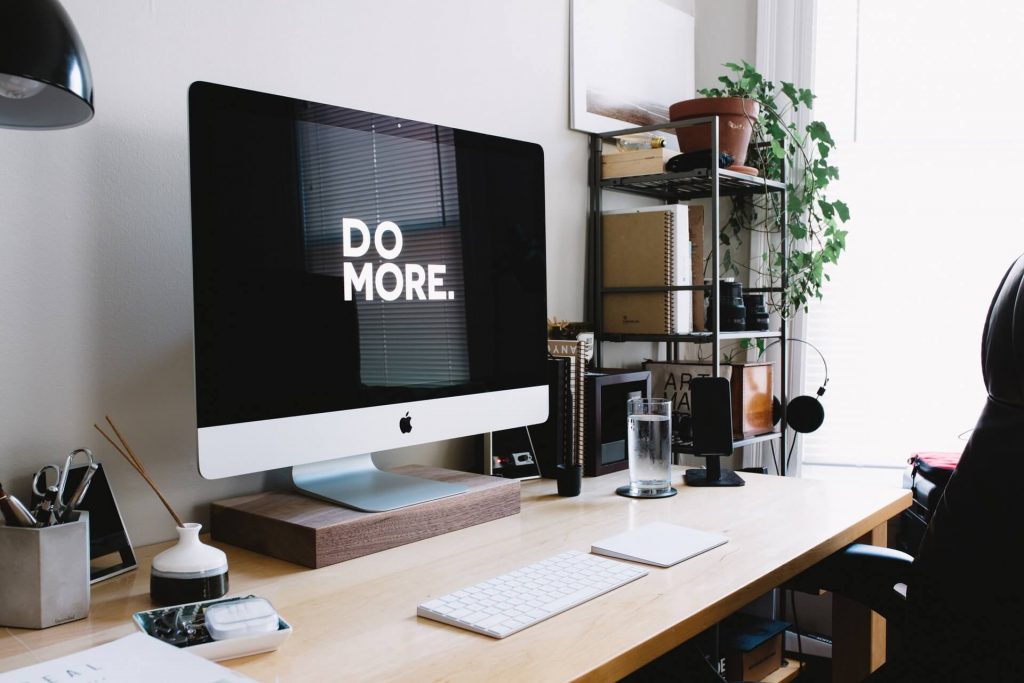 Why you don't need a website
I am often asked about building websites, how much it costs to build a website and how long it takes.
I will always ask a few questions to find out why the person wants a website. More often than not it turns out a website is merely one of many online tools they need for their business.
There are literally millions of independent web designers and companies in the world offering to build you a website or provide a system enabling you do do it yourself for a fraction of the cost.
Lately, I have seen a lot of website designers and web development companies offering packages that include a website based off a template for an upfront cost and then an ongoing management cost.
While this is a step in the right direction, a website is still only one part of a successful online strategy.
You don't need a website, you need a solution
Of course you need a website! My point is, you need more than just a website, you need an entire solution.
I'm actually quite impressed with the angle these people have taken from a web designer's business perspective. Offering a template based website with an ongoing management cost is a great way to provide a professional looking website quickly at a much lower cost than a completely custom built solution.
Bear in mind adding things like a members login area, an online shopping cart system, or other more advanced features will add to the complexity of a website.
You don't absolutely need to have your website managed for you, but it is highly recommended unless you really know what you're doing. If your site breaks or gets hacked and you don't have a plan in place or you don't know how to fix it, you're on your own.
There is quite a lot involved with managing a website on an ongoing basis including backups of the site, updating all the software regularly, security monitoring to protect against hackers and spammers, and other technical things that need to be looked after.
On the surface, a website may look straight forward, but there is a lot that goes into it behind the scenes.
What about website builders?
There are other, more simplified options out there that could be worth looking into such as Squarespace, Weebly or Wix.
These website builders include all the ongoing maintenance in their monthly fee. They all include a range of starter themes or templates you can modify the design of by uploading your logo and changing the colour scheme to suit your branding.
The functionality they offer is often enough for basic sites but once your business starts to grow you might find they are too limited in functionality for your needs.
If you're willing to get your hands dirty you could set one of these up yourself or find someone who knows how to do it.
If you're looking to test the waters and save some money in the early stages of your business this could be the way to go at first. You can always upgrade down the track to a more custom solution.
Have you thought about a logo and branding?
Do you have a logo and branding designed?
This is key in presenting your business in a unique and professional way but is something many people haven't thought about and assume is all included as part of having a website built.
Graphic design is a completely different process to building a website and as such, it should always be treated as a separate service on top of the website build.
Who is your audience?
Another thing to think about is who specifically are your target audience. This might seem like an easy question, but it's really important to think about who specifically you want to target.
That could be parents between the age of 25-40 with children under 3 living within 20km of the city you live in, as opposed to every single parent in the entire world.
It can really help to narrow down your target audience when it comes to thinking about a marketing strategy as you can focus more specifically on their needs instead of trying to cater to everyone.
Once you have established an audience you would need to think about how you will get the word out to them through the website, social media, email, and other forms of marketing.
How will people find you?
Things like email marketing, social media, search engine optimisation (SEO), search engine marketing (SEM), and lead generation are all different potential ways you can reach your potential clients.
For example, a lead generation strategy could be set up to target internet searches by your target audience in a specific city or suburb that would help to attract the right kind of clients to you.
With all the noise on the internet, you need to try and stay at the forefront of your audience's mind. A good way to do this is by having a content creation strategy for things like blog posts and social media. This can all be tied together with a solid email marketing strategy.
There is also quite a bit of ongoing work involved with all of these things and as such, they are an additional service on top of the website build.
I hope I haven't overwhelmed you!
The thing I see time and time again is people wanting a website but not realising the amount of time, learning curve, and other things involved with it.
They go ahead, find a web designer and get only a website built without thinking about all the other factors needed for running a successful website. It fizzles out after a few years of frustration and they give up on their business.
The last thing I want is to see people throwing away time and money. As with anything worthwhile, there will be an investment at first, no matter which way you go, but if you do it properly, utilising the correct tools, the return on your investment has the potential to be way beyond what you originally put into it.
You need more than just a website, you need a strategy designed to reach your goals.
Feel free to contact us if you have any more questions about developing a custom strategy for your website and everything that goes with it.