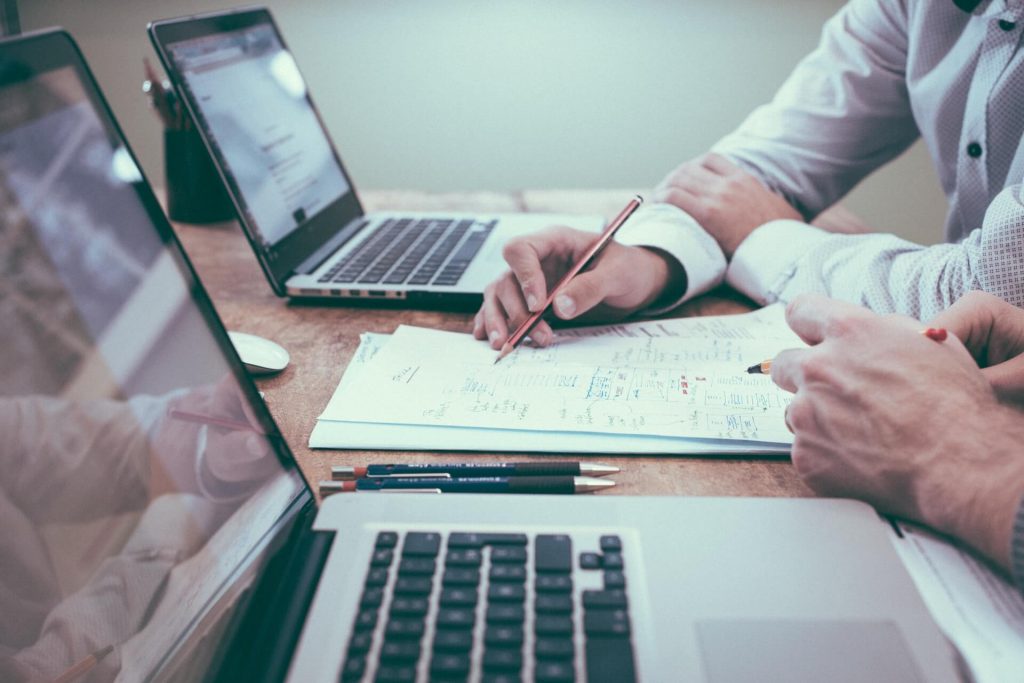 I'm changing the way I work to help you!
I want to share with you why and how I'm changing the way I build websites and provide digital services to help you.
In the time I've been running my business I have always had the ethos of 'say yes, work it out later'. This has served me well to a point, especially in the early days of starting my business, although it is now presenting itself as a problem.
The problem with saying yes to everything
It's nice to think you're helping everyone by saying yes to every request you receive, but in actual fact, you are spreading yourself too thin and eating up a lot of valuable time.
I am still guilty of saying yes to things I shouldn't be spending time on, but more and more I am trying to identify the things I'm either not great at or am not interested in doing and politely saying no to them.
There is probably a list of things you know how to do that people will pay you to do. This doesn't mean you should do all of them.
An example of this is just this week I was asked to create a new email account for a client who has basic website hosting with me.
I explained to them I no longer offer email hosting and directed them to Google to sign up for an account to manage all their email. I also added that I could do this for them for a fee.
What should have been a 10-20 minute job has now turned into 1 hour and the setup process still is not finished. This might seem like a one-off instance but this kind of thing happens all the time.
This has eaten into my time for other projects I'm working on and also taken at least an hour from my life I will never get back.
In this case, that hour isn't one block of time I had to spend working solidly. Emailing back and forth and phone calls spread over days takes up headspace which is distracting and takes the focus away from other tasks.
Don't be fooled into thinking a job is small just because someone approached you with a small job.
If someone asks me to do something and I don't know how to do it, or don't want to do it, I politely say no! This way I have more time to focus on the tasks for you that matter.
What are your real goals?
When I talk about this now this concept it seems like such a no-brainer, I can't believe I haven't been practising it since I started my business.
A course I completed a couple of years ago about running a web design business pointed me in the direction of the Simon Sinek book 'Start With Why'.
The concepts in this book are so simple, but so many people don't do this.
In the past, a client would come to me asking to build them a website or with a list of tasks they thought they needed doing and asked if I was able to do them and how much it would cost.
Back then, I would pretty much make up a price in the ballpark of what I thought would be worth doing the job for based on roughly how long I estimated it would take.
I had it so wrong.
Now if you come to me and ask for that website with a shopping cart I'm going to ask 'why do you want a website with a shopping cart?'
You might think the answer to this is simple, but it is not. Everyone has their own reasons for wanting to start a business, have a website built, market themselves online or do whatever else it is they want to do.
Having a website built or getting on the first page of Google are not goals.
I want to increase my monthly turnover by 20% in 6 months is a goal. A website and other digital marketing services are merely tools in your toolbox to help achieve your goals.
It's really important for me to understand where you are coming from, and why, to be able to get a better understanding of what you need.
Finding out why you want a website in the first place changes everything.
The basic approach might be similar, but the details of what needs to go into each and every project are completely different.
In the same way, every person and business are different, there is no such thing as a one size fits all website.
Asking why you want a website and answering honestly is the absolute first step to ensuring you end up with the right tools to help your business be successful.
What is it worth to you?
If you've gotten as far as contacting a web designer or developer to build you a website or work some other digital project, would it be safe to assume you've thought about what that's worth to you?
In many cases, this part has been ignored, skimmed over or guessed.
If you don't know the value a new project is going to bring you, how will you know if it's been a success or not?
It's essential you have some idea about what having this project done for you is worth both in monetary and time terms.
Having an idea or expectation of the value of your project will:
Help you make informed business decisions.
Make sure the project is based on facts and figures, not feelings and desires.
Help with business forecasts.
Address and remove any doubts.
Ensure the work carried out is focused on producing an actual return.
Prevent the project from going off the rails.
Prevent the scope from expanding randomly.
Remove the guesswork of whether carrying out the project makes good business sense.
How much money are you expecting this website to generate in how much time?
Knowing this helps immensely in being able to work out the best approach to a website project and the plethora of other tools that go along with it.
Next steps
Have you come to the realisation you need a website, but after reading this realise there is more work to do?
It doesn't need to be complicated, just sit down with a pen and paper and write down all the reasons you want a website or whatever other internet related tool it is you think you need to get the job done.
Write down all the things you expect to achieve by having a website and why.
Write down the amount of value you expect your website to add to your business and a timeline you expect this to happen in.
It's not an exact science. Things change and need to be tweaked along the way. Having at least a rough idea of these things will make a massive difference to the success of your business.
I'd love to help you figure all this out! Get in touch so we can run through your project and see what we can uncover.