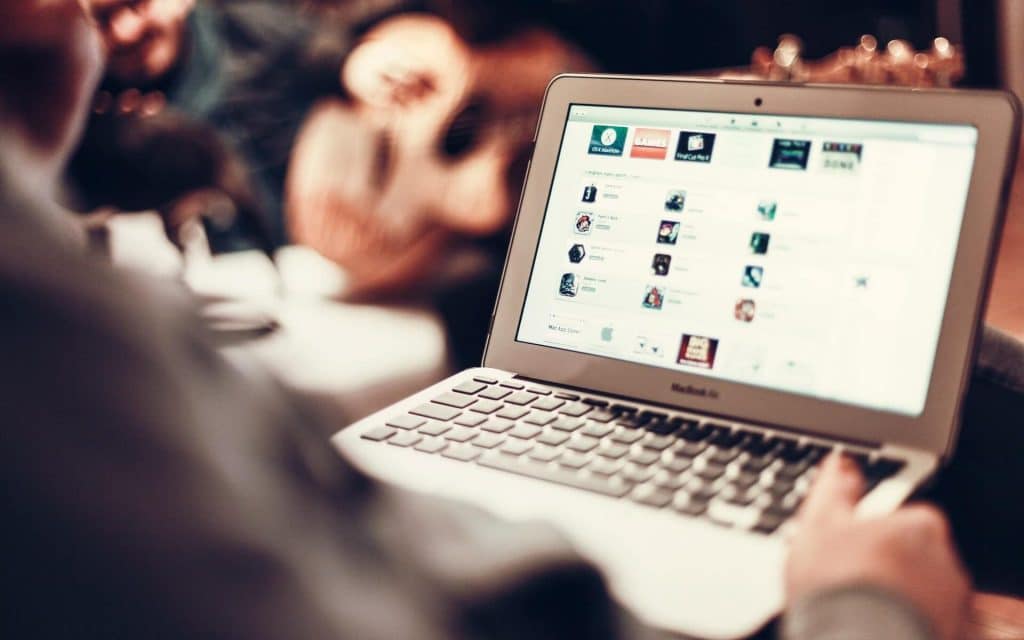 Where to start when building your own website
You're pretty hands on when it comes to getting things done, so why not have a go at setting up your own website? The technology available today didn't exist as little as 5 years ago making it easier than it has ever been.
I'm going to run you through a few different options you can use to build a website from scratch and what I recommend. With the amount of options available even the first step of selecting which platform to use can be daunting.
I want to to help simplify the process and save you a bit of cash in the process by showing you how to do a lot of it yourself. If you're a music related business the process for setting up a website is mostly the same as any other business.
There are a lot of different options out there involving different levels of ongoing management and costs.
There is a myriad of detailed information on the pros and cons and different features offered and this is by no means an exhaustive list. These are my recommendations based on having used them at some point.
Website builders
If you don't have time or would prefer not to deal with website hosting and ongoing maintenance I would recommend looking at using an all-in-one website builder tool such as:
WordPress (.com)
Squarespace
Weebly
Wix
StudioPress has also released a brand new offering on 1st February. It's a fully hosted version of WordPress which I can see as a bit of a game changer in this end of the market.
What is website hosting?
Website hosting is a remote computer (or server) connected to the internet your website can be accessed from by anyone with an internet connection. This is where all of the files and data making up your website are stored.
WordPress.com and Weebly offer free plans, but these plans don't include the ability to use your own domain name (example.com).
All of the above offer different monthly subscriptions depending on your requirements and their cheapest plans allow you to use your own domain name.
The benefit to using one of these website builders is they are quick and easy to get up and running and they require less ongoing maintenance.
Most of them include drag and drop functionality for the layout and require no coding or knowledge of any website programming languages.
The website hosting is taken care of and is included in their monthly cost.
The downside to website builders is they can be harder to customise the design and more difficult to add advanced features, although most of them have the option of adding e-commerce functionality quite easily for selling products online.
For a simple blog based website not requiring a lot of customisation, features and functionality I would recommend using any one of these website builders.
Self hosted with WordPress
My preferred way of building a website is to use the standalone, hosted version of WordPress from wordpress.org. If you're keen to roll up your sleeves a little and learn some new skills, WordPress is the way to go.
WordPress .com and .org?
You may have noticed the (.com) and (.org) next to WordPress above. WordPress.com is where everything related to their hosted website builder is and WordPress.org is where everything related to the self-hosted, standalone version is.
WordPress is a powerful and widely used piece of open source software powering around 27% of the web! It can be seen used in everything from simple blog sites to some of the biggest news sites and online stores across the internet.
There are a few extra steps involved with setting up and managing your website using this version of WordPress, but the options for customising the design and adding functionality with over 45,000 available plugins make it worth the extra effort.
WordPress plugins can make is easy to add things like drag and drop page builders, contact forms, online stores and almost anything you can think of to your website quickly and easily.
To break it down into 5 main steps to get a WordPress site up and running you will need to:
Register your domain name (example.com)
Find a web host and install WordPress
Set up WordPress and configure a theme for the design
Install some plugins to add functionality
Secure and maintain your WordPress website
Want to sell products online from your website?
If you're planning on selling anything on your website in future, it's a good idea to think about how you will go about doing this. It will also depend if you're mainly selling physical products such as T-shirts, vinyl and CDs etc, or only virtual products such as digital downloads.
In the same way it can make life easier using a fully hosted website builder, it can save a lot of headaches going with a hosted solution for online shopping.
Weebly, Squarespace and Wix all offer an e-commerce option in their more expensive monthly plans.
Shopify is a standalone online store builder system primarily focussed on e-commerce. I didn't mention Shopify in the list of hosted website builders because it's primary focus is e-commerce, although it does have the option to add basic pages and a blog.
The most flexible solution for building an online store with WordPress, both on their hosted and self-hosted versions is with WooCommerce.
It's also possible to feed Shopify products to a WordPress site using a plugin and linking the two.
For music based businesses, particularly bands and artists, Bandcamp is specifically designed to handle the sale of music and merchandise and can be easily customised and integrated into a website. Big Cartel is also widely used for music related stores selling physical and digital music and merchandise.
What's next?
Now you've decided which platform you're going to use to build your website it's a good idea to work out what your domain name will be and see what's available.
Getting set up in any of the website builders above is pretty straight forward and doesn't require website hosting so I'm going to concentrate on WordPress in upcoming posts.